It's no secret that GLOCK is one of the hottest brands on the market.
We saw a record in first-time gun owners in 2020 and 2021 – and you can guess what they bought.
The GLOCK 19 is a doublestack 9mm compact pistol. With a 15+1 capacity and resilient performance, this is a great option for home defense and everyday carry (EDC). 
But with hundreds of aftermarket options (and more on the way), it can be tricky figuring out which magazine is best for your G19 pistol.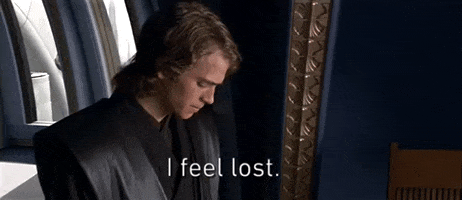 Worry not! We gathered a few of our favorite magazines – let's hit the ground running.
Please note these magazines will work with any Generation GLOCK 19 pistol.
While we'll go into greater detail in each section, here are my favorites:
But let's dig in more and talk about the best magazines for your GLOCK 19!
Best Magazines for the GLOCK 19
1. Home Defense
One of the best parts of owning a 9mm GLOCK is the reliable, extended factory magazines.
You want a 17-round capacity? You can use a G17 17-round magazine.
What about a 24-round capacity? Yep. GLOCK even makes a 33-round "big stick" mag that many AR9/ PCC owners love.
But when it comes down to it, there are two solid options for home defense.
We highly recommend the factory GLOCK 19 15-round Gen 5 magazine – it's reliable and sits flush in the magwell.
If you're looking for an extended magazine, consider the factory GLOCK 24-round stick mag or 33-round big stick mag. Have some extra rounds to keep the bad guys at bay. 
If you're restricted to a 10-round capacity, we recommend the GLOCK 19 10-round Gen 5 magazine.
2. Everyday Carry
Are you interested in carrying your G19? Many people do, especially when the weather allows for bulkier clothing. 
We recommend the factory GLOCK 19 15-round Gen 5 magazine – it's reliable and won't poke you in the side. Plus, it features the newest high-vis orange followers.
It's as simple as that.
3. Range days!
Whether you're training for everyday carry, the apocalypse, or just blowing off steam, you'll need some mags.
The range is an excellent setting to test out new firearms, drills, and gear. If it isn't reliable at the range, count it out.
Nothing can truly replace factory GLOCK mags reliability. At the range, however, you can get some reps in with Magpul PMAG GL9 mags.
Magpul carries several GLOCK PMAGs for the G19, from a 10-round mag to a 50-round drum. Quite the spread.
At the range, we recommend the Magpul PMAG GL9 15-round magazine – it's lightweight and can take a beating. This will "keep some miles off" your factory GLOCK magazines. 
Looking for extra firepower? Take a look at the new factory GLOCK 9mm 33-round Gen 5 magazine. Spend less time loading and more time shooting. 
Want a budget extended magazine? SGM Tactical provides 9mm, .40 S&W, .45 ACP, and 10mm extended GLOCK magazines – and they're great.
The Bottom Line
The Glock 19 pistol leads the industry with its superb reliability. Use factory magazines you can trust for home defense and everyday carry, and save the aftermarket mags for the range.